We love cooking, eating and tasting our favourite wines from all over the world together with our employees, friends and clients.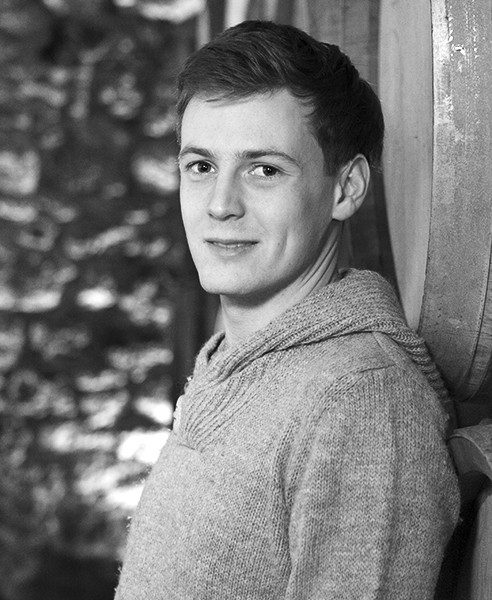 I want to create unique wines.
Oliver Gabel
In Baden, Bordeaux, Burgundy and South Africa, I gained valuable experience and new perspectives on the different approaches to vinification. I produced my first wines together with my sister back in 2008. Since 2014, I have been able to develop my own style: distinctive, elegant wines that reflect their origin.

I am fascinated by the rich diversity of wines.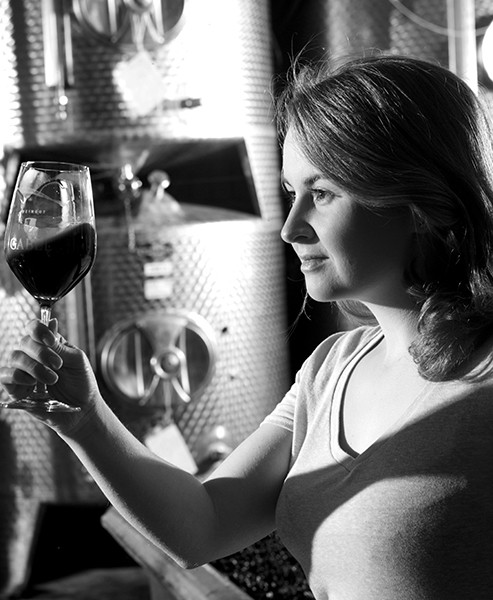 Lisa Gabel
The knowledge I acquired during my studies in wine business management in Heilbronn has been of immense value in our winery. In addition to my responsibilities in marketing and sales, I very much enjoy working in the cellar. Tasting our wines next to those of colleagues enables me to expand my wine horizons and better judge our own wines.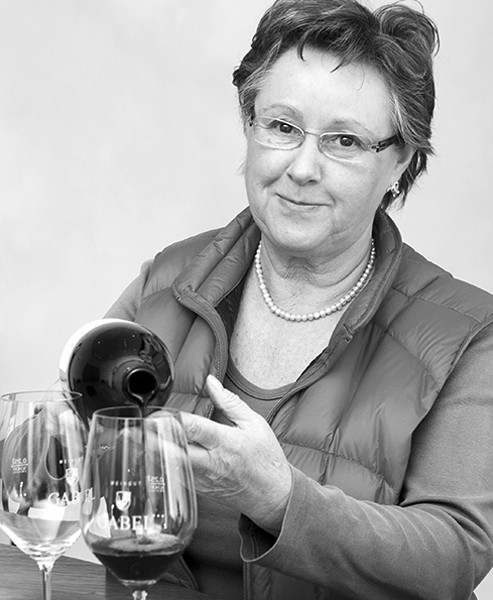 I enjoy tasting wines with friends.
Rianne Tuerlings-Gabel
Born in the Netherlands, I moved to this wonderful region for love. I enjoy presenting our wines at our estate to people from all over the world. To expand my knowledge, I exchange views with female colleagues in the wine trade through the "Vinissima" (German Association for Women in Wine) and "Vrouwen in de Wijn" (NL) networks.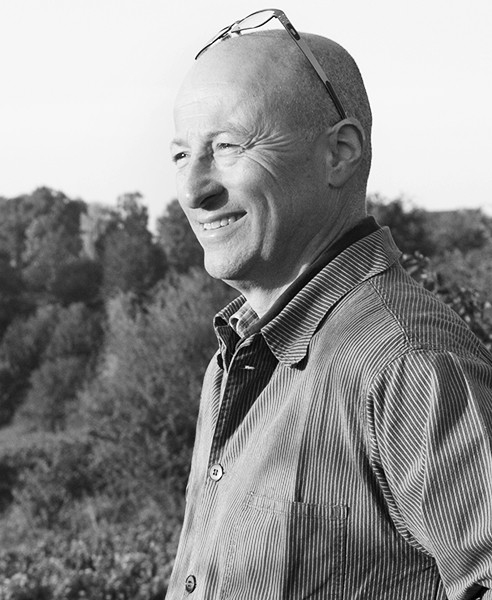 I love the sunrise in the vineyard.
Wolfgang Gabel
I am deeply attached to my homeland, the Pfalz, and believe it is important to protect and preserve the environment. I have worked my vineyards for more than 30 years and know them like the back of my hand, so I know exactly what the vines need.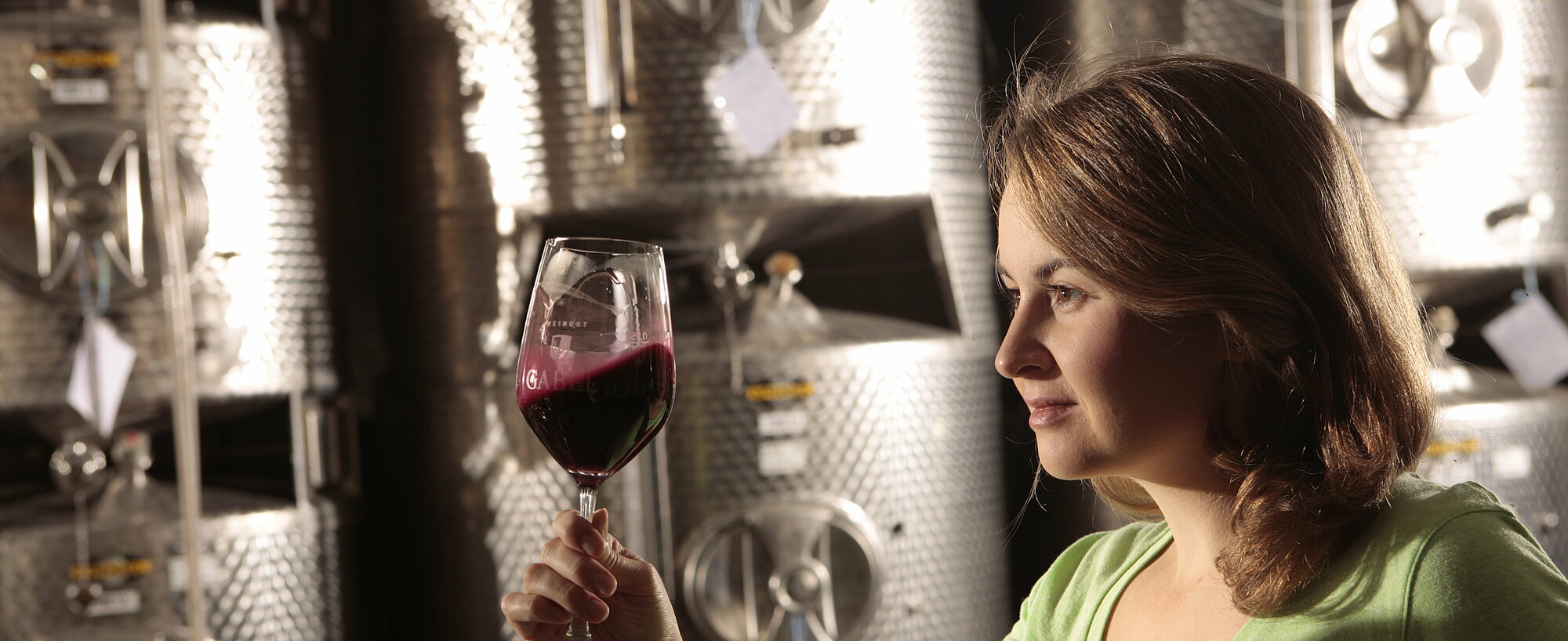 Lisa Gabel
Das im Zuge meines Studiums der Weinbetriebswirtschaft in Heilbronn gesammeltes Wissen ist mir in unserem Weingut von großem Nutzen. Nach meinem Studium habe ich für mehrere Jahre in unserem Familienweingut gearbeitet. Da mich die große Weinwelt fasziniert, stellte ich mich 2016 einer neuen Herausforderung und bin seither für eine international agierende Firma in der Weinbranche tätig. Beim Verkosten der Jungweine und bei wichtigen Entscheidungen bringe ich weiterhin mein Wissen ein.

Maya
Als Weingutshund freue ich mich immer ganz besonders über viele neue Kunden und gute Freunde, die unser Weingut regelmäßig besuchen. Im Frühjahr und Sommer bin ich gerne mit der Mannschaft in den Weinbergen und unterstütze das Team mit meinem fröhlichen Charakter.