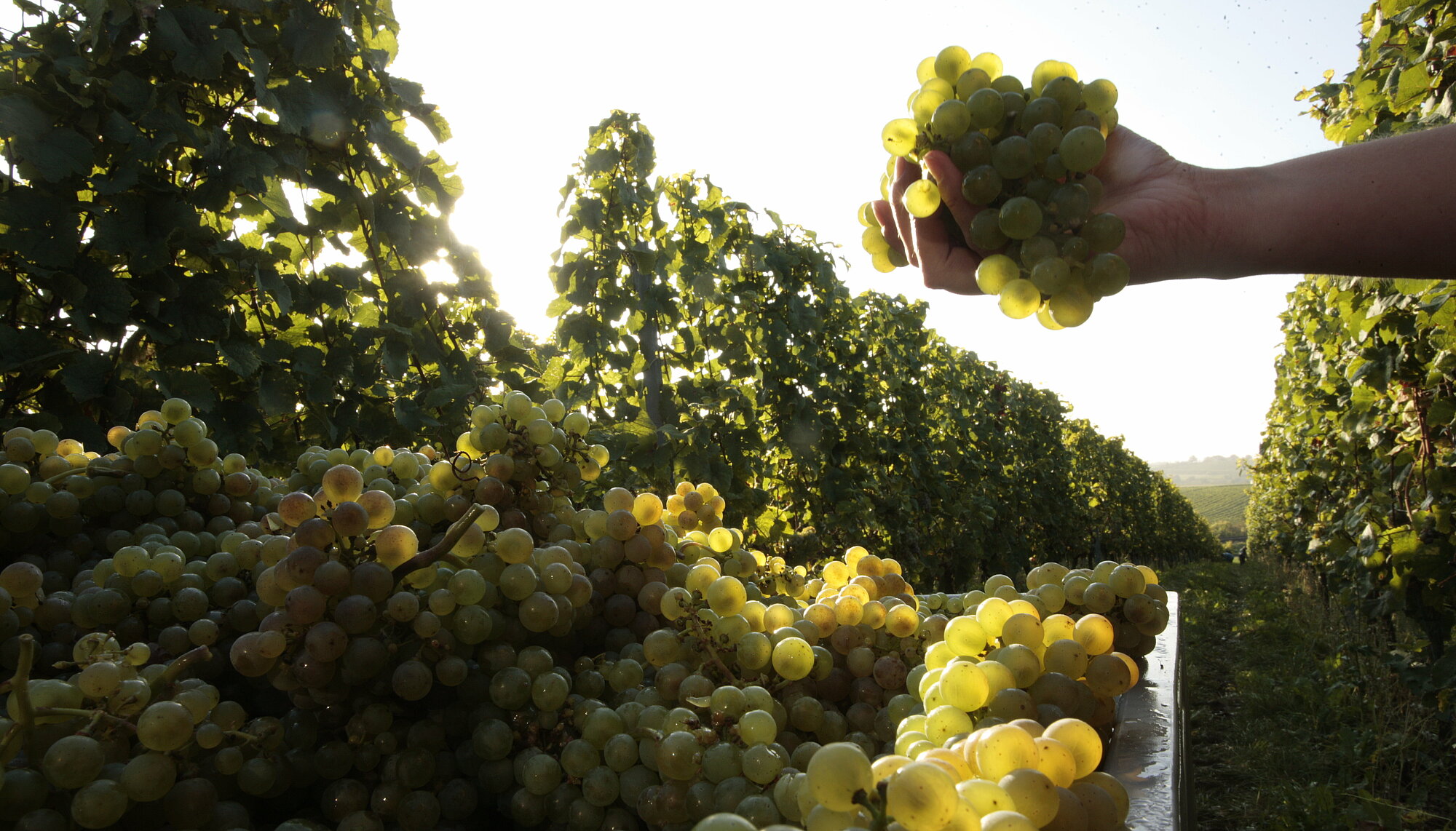 … good for our wines: For us organic viticulture is a commitment to uncompromising quality and true sustainability. Experience has shown us that sustainable agriculture and diverse green covering preserves not only nature. What is more important is that they lead to noticeably better wines. And we are dedicated to tradition, meaning that we wish to preserve healthy vineyards and gardens for our children. So, it is only logical that we use organic winegrowing practices and are actively involved in the protection of the environment with our certification as an active partner in German efforts to preserve nature (Partnerbetrieb).

Wolfgang Gabel takes care of the vines. He puts great emphasis on allowing the grapes to ripen in a healthy manner and to become aromatic. Finally, when we handpick them after a long period of ripening, they wholly express our terroir.

The fermentation of the must starts all by itself with the help of natural yeasts in the vineyard and cellar. We let the major part of the musts ferment in our valuable family legacy, the up to 130-year-old wooden barrels. We give our wines exactly that amount of time they require to unfold their full potential. Unfined and unadulterated, they vividly express their origin.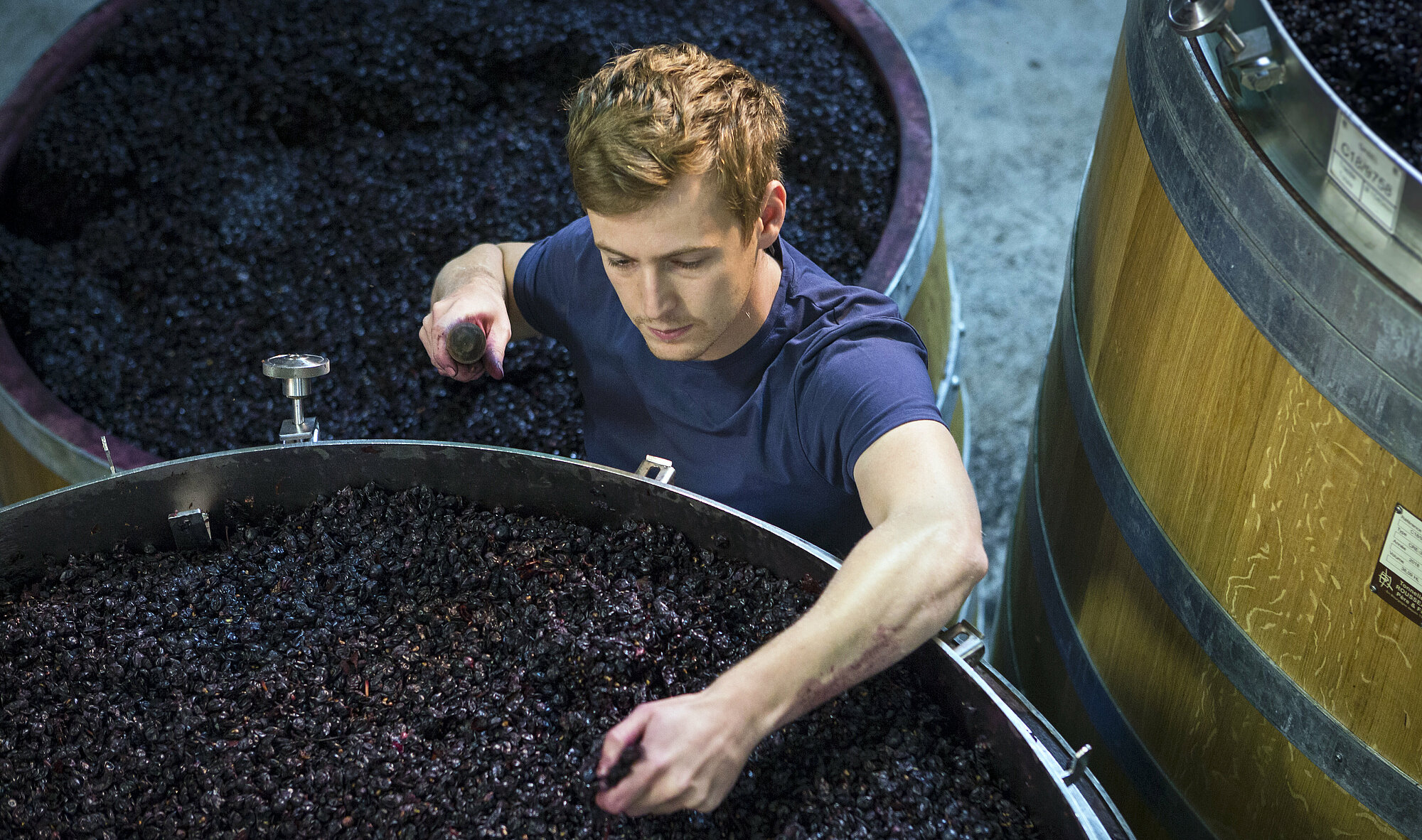 Our red and white Pinot varieties thrive on our limestone soils. One of the reasons why they are playing a more and more important role in our estate is Oliver's apprenticeship at Franz Keller/Kaiserstuhl, at wine estate Knipser and in Burgundy. Since the 1980s we have increased the percentage of Pinot Noir, Pinot Blanc and Pinot Gris to about 70% of the total volume of wines we produce. The best wines age in small wooden barrels for between 12 and 24 months to reach the desired expressiveness. The fantastic results of the recent vintages, the quality of which was even further enhanced by Oliver's expertise, reassures us in our decision to concentrate on these varieties.