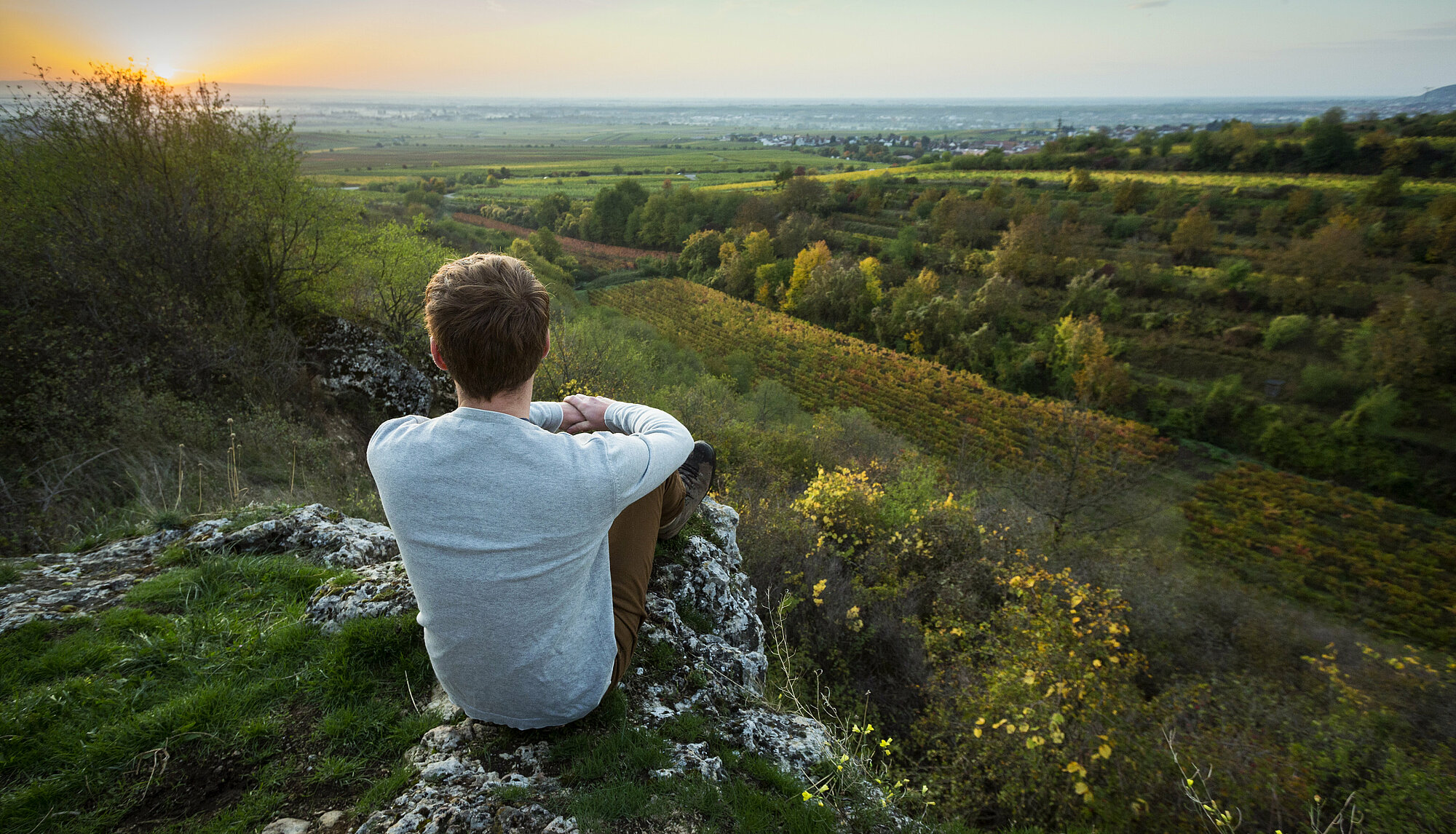 As early as 2000 years ago the Romans brought wine culture to this region and discovered that Herxheim am Berg offered a favourable microclimate perfect for winegrowing. The hills are exposed to the sun and at the same time enjoy cooling winds from the Pfälzerwald forest. This provides ideal conditions for ripe grapes with many different delicate aromas and flavours.

We cultivate vines on an acreage of 21 hectares in and around the wine village at the highest altitude on the Deutsche Weinstraße (German Wine Route). We are organic winegrowers: Our target is to preserve diverse fauna and flora as well as an intact cultural landscape in order to provide optimum conditions for the full ripening of aromatic grapes.

What does it really mean, terroir? Besides the different microclimates in our premium sites, terroir is, first and foremost, our soil: The stony, limey soils around Herxheim, partially intermixed with loam and clay, are the solid foundation of our work. They were created around 25 million years ago when the tropical sea advanced into the Rheingraben. Today, these soils lend our Pinot wines and Riesling tension and a mineral character.